new homes
CondoBusiness
In 2017, the GTA saw falling inventory, rising prices and strong new home sales, setting a record high in new condominium apartment sales, reports BILD.
CondoBusiness
New home buyers in Ontario will soon have greater deposit protection once a proposed policy and draft regulation from Tarion comes into effect.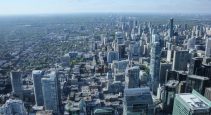 CondoBusiness
In the GTA new homes market, 2016 set new records for low inventory, high prices and high-rise condo sales, according to a report from BILD and the Altus Group.