national home prices
CondoBusiness
Home prices across the country have gone haywire over the past year, particularly in Atlantic Canada and more recreational locations.
REMI Network
National home sales held steady from September to October 2019, according to statistics from the Canadian Real Estate Association.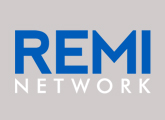 CondoBusiness
The Canadian Real Estate Association (CREA) recently announced that national home sales decreased on a month-over-month basis in December 2014. According to the trade association, home sales fell 5.8 per cent from November to December, but rose 7.9 per cent from the same period in 2013.