mcCallumSather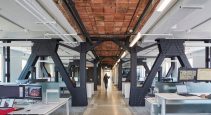 Canadian Facility Management & Design
The Westinghouse HQ building has been re-envisioned for a new age to become a hub for commercial and cultural activities.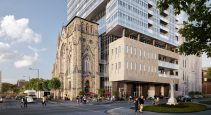 CondoBusiness
Hamilton, Ontario's James Street Baptist Church is up for a major renewal thanks to plans to transform the aging church into the new "Connolly" condo tower.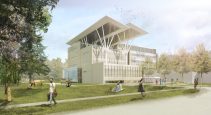 Canadian Facility Management & Design
The Joyce Centre for Partnership & Innovation is poised to become a teaching tool for current and future building professionals alike.