Marriott International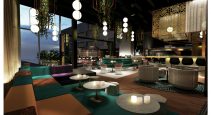 REMI Network
In partnership with Larco Hospitality, the property will undergo a $40-million transformation.
REMI Network
Switching to bulk-size amenities is the hotelier's effort to reduce plastic pollution worldwide.
REMI Network
The opening of Toronto's newest luxury hotel, the St. Regis Toronto, on Nov. 28, marks the luxury brand's debut in Canada.