laundry
REMI Network
An Edmonton-based laundry detergent manufacturer was fined $600,000 for selling products containing too much phosphorus.
REMI Network
Citron Hygiene has acquired Chemsyn Chemical Corporation, a top player in commercial warewash and laundry solutions.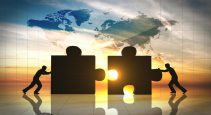 REMI Network
Ecotex and Fengate have sealed a deal with Booth Centennial Healthcare Linen Services, the largest single-site healthcare laundry facility in North America.