Kirsten Dale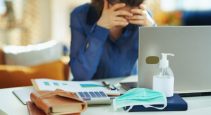 CondoBusiness
I am a licensed condominium property manager, I am in my early 30s, and I am completely burned out.
CondoBusiness
Many condo residents are lamenting that they cannot physically go to their usual spots to give back as COVID-19 remains an active concern.
CondoBusiness
Condo managers are the corporation's agents for proactive thinking, but now find themselves asking entirely new questions when it comes to communal living.