Healthy Buildings
Canadian Facility Management & Design
It is clear that employee performance and outlook are connected to the environmental conditions in which they work.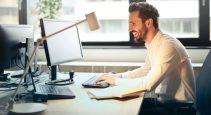 Canadian Facility Management & Design
A new report from Navigant Research examines the impact of human-centric lighting on building occupant health, well-being and productivity.
REMI Network
The research partners will collaborate with a network of public health and sustainability proponents, including the Global Real Estate Sustainability Benchmark (GRESB).