Gord Hicks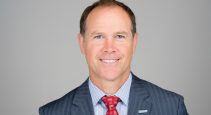 REMI Network
Gordon Hicks has been appointed the chief executive office of Brookfield Global Integrated Solutions (BGIS).
REMI Network
Industry launches the Building Energy Innovators Council to advance clean building technologies across Canada.
REMI Network
More than 450 real estate industry professionals and suppliers recently gathered for the 2016 Canadian Real Estate Industry Reception in downtown Toronto.