extreme heat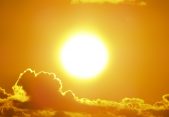 Facility Cleaning & Maintenance
Extreme summer heat provides numerous challenges, but not least is the difficulty of keeping outdoor maintenance workers safe.
REMI Network
Ottawa will continue to get warmer and wetter year-round, with a greater chance of extreme weather, according to recent climate projections.
Facility Cleaning & Maintenance
With summer in full swing, employers must be wary of protecting workers from heat-related illnesses.