employees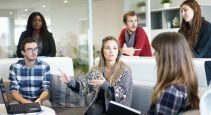 Canadian Facility Management & Design
According to the recently published research, employees struggling with mental health or other well-being issues are unable to concentrate on their job, a symptom known as "presenteeism."
Canadian Facility Management & Design
Recent research from the National Research Council of Canada and RBC found that green buildings have a positive impact on productivity for employees.
Canadian Property Management
Ensure the safety and security of your employees and guests is your number one priority by working with trained, experienced security professionals.