ELAD Canada
REMI Network
A public art installation lights up the Galleria on the Park construction site as phase two gets underway.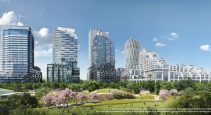 REMI Network
Located at the corner of Dufferin and Dupont in Toronto's west end the project began in 2015.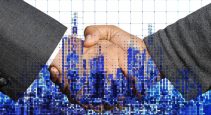 REMI Network
Elad Canada, has entered into an agreement to acquire the full portfolio of Agellan Commercial Real Estate Investment Trust for approximately $680-million.