digital
Canadian Facility Management & Design
headversity has launched a workplace training program that builds and measures mental health resiliency and helps create a more resilient workplace.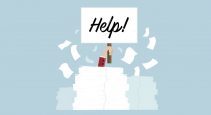 Canadian Facility Management & Design
Cutting through clutter is key to making the most effective use of a property manager's time. While many solutions have promised to do just that, few are as effective as going digital.
Canadian Facility Management & Design
Following an investment of up to $2.13 billion by the Government of Ontario, Humber River Hospital, the first fully digital hospital in North America, is