CSA Group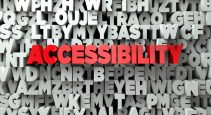 REMI Network
The a new, national standard for affordable, adaptable and accessible homes will form the foundation of a new Rick Hansen Foundation Accessibility Certification module.
REMI Network
CSA Group has released a new version of CSA Z317.13 Infection Control during Construction, Renovation and Maintenance in Healthcare Facilities.
REMI Network
CSA Group has announced the registration of its first environmental product declaration (EPD) by the Cement Association of Canada.