cross-contamination
Facility Cleaning & Maintenance
Hand-drying facilities in public washrooms can act as reservoirs of drug-resistant bacteria, finds new research published in the American Journal of Infection Control.
Facility Cleaning & Maintenance
Klebsiella is a type of bacteria that can cause a number of healthcare-associated infections, such as pneumonia, bloodstream infections, wound infections, or surgical site infections.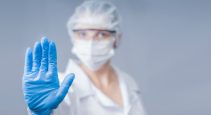 Facility Cleaning & Maintenance
Clean room cleaning requires adherence to good manufacturing practices (GMPs) to prevent potentially catastrophic contamination.