Condo Boards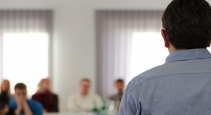 CondoBusiness
Why is it that a select few people can decide what condo fees for the ensuing year will be? Why can't owners have input into the new fees? These are both extremely good questions and perhaps a couple of the most commonly asked questions in the condo world.
CondoBusiness
Serving as a director can be a daunting task considering all the responsibilities involved in governing a condo corporation's affairs, which can include making tough
CondoBusiness
The Canadian Condominium Institute (CCI) has appointed a new president, Mario Deo, for its Toronto and Area Chapter. Deo, who has been involved with the CCI-Toronto Chapter since 2005, began his leadership role within the organization on November 27. He previously served on the institute's Board of Directors.