co-living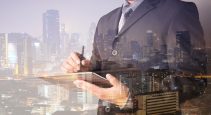 Canadian Apartment Magazine
Survey respondents foresee technology-enabled multifamily co-living will be the most significant disruptor to the status quo, while trends like office co-working, retail brandbox and industrial flex space cause upheaval in the other property sectors.
Canadian Apartment Magazine
In a saturated rental market, investors need to consider new options to unlock higher cap rates. One viable option that is gaining traction across Canada's larger cities is co-living.