Cement Association of Canada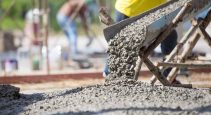 Construction Business
A Government of Canada and Cement Association of Canada partnership will advance global leadership in low-carbon concrete production.
Construction Business
Canada's cement and concrete industry are calling on the federal government to prioritize construction and strategic infrastructure spending.
REMI Network
CSA Group has announced the registration of its first environmental product declaration (EPD) by the Cement Association of Canada.