CANCEA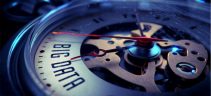 CondoBusiness
The development of courtyard apartments, multiplexes and town homes could be among the building blocks of better housing affordability in Ontario.
Canadian Apartment Magazine
A new report by the Canadian Centre for Economic Analysis suggests the housing crisis could be alleviated if more housing options were available for families of varying needs and sizes.
CondoBusiness
Housing affordability is a growing concern in Canada, but there is no consensus on how to quantify the problem. That might soon change.