Canadian Coalition for Green Health Care
REMI Network
NRCan honours 20 Canadian organizations for excellence in energy efficiency.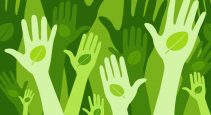 REMI Network
Winners of the 2016 Ontario Green Health Care Awards were announced after results were tallied from the Green Hospital Scorecard.
REMI Network
The Canadian Coalition for Green Health Care received the ENERGY STAR Advocate of the Year award for promoting ENERGY STAR within Canada's health sector.