Calgary Central Library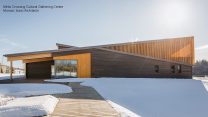 Design Quarterly
Alberta Wood WORKS! announces the winners of the 2021 Prairie Wood Design Awards. The projects included restorations and new buildings.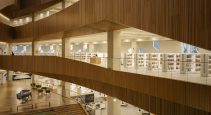 Design Quarterly
The Calgary Central Library, designed by Snøhetta and Dialog, is a recipient of a 2020 Architecture Awards by the American Institute of Architects (AIA).
Design Quarterly
The Canadian Wood Council (CWC) has announced the 2018 Wood Design & Building Award winners. Submissions to the awards program were thoughtful in design.