building service contractors
REMI Network
ISSA Canada has formed a Building Service Contractor Council to strengthen the line of communication between the association and the BSC sector.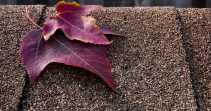 REMI Network
The changing seasons bring freeze and thaw cycles, falling leaves, organic growth and harsh weather conditions that can wreak havoc on a facility.
REMI Network
If a large client is late with payments it can disturb a whole cash flow system. Here are steps building service contractors can take to get paid on time.