building facade
Canadian Property Management
Andrea Mucciarone of RJC Engineers discusses the building façade restoration process, from spotting early signs of failure through to project completion.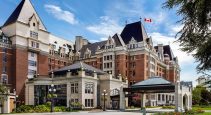 Canadian Property Management
Heritage buildings, like all buildings, require continued and increasing maintenance as they age. Glade Schoenfeld of RJC Engineers provides conservation best practices to help heritage building owners avoid costly, irreparable damage.