Alberta Construction Association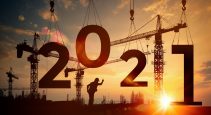 Construction Business
Alberta Budget 2021 will invest almost $21 billion over three years to boost Alberta's economy and create 90,000 new jobs.
Construction Business
New legislation will introduce prompt payment timelines into Alberta's construction sector, ensuring contractors get paid on time.
Construction Business
The Alberta government is moving forward with tender packages for the design and construction of five new schools to stimulate the economy.