afffordable rental housing
Canadian Apartment Magazine
As part of its newly announced "Housing Supply Action Plan," the Ontario Government is proposing a strategy to increase the province's rental housing supply through new measures affecting rent control.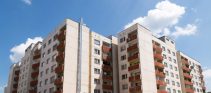 Canadian Apartment Magazine
More than a year after the Fair Rental Act was introduced, rent control is back in the spotlight with new research suggesting it is doing more harm than good when it comes to rental construction and affordability.
Canadian Apartment Magazine
On June 7th, Ontario Progressive Conservative party leader Doug Ford was elected the province's new premier in a majority vote that has left some industries fearing the worst and others optimistic.