Facility managers face important decisions every day. Not only do they have to maintain equipment, prioritize improvements to their building, and manage their budget, they are also responsible for ensuring the facility supports every occupant – a task that has become significantly more difficult during the COVID-19 pandemic.
Indoor Air Quality (IAQ) – A passing grade
Do you know how your facility's mechanical systems are performing? With the continued threat of COVID-19 in the workplace, a survey found that 89% of respondents think their air is cleaner at home than at work, and more people were concerned about the cleanliness of air than of surfaces such as elevators and bathrooms1. For employees facing the difficult decision of returning to work in enclosed indoor spaces, the reassurance that IAQ has been improved is crucial.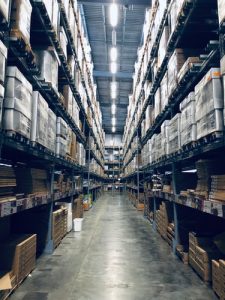 HVAC systems work to produce fresh, filtered air to building occupants. Still, if you have an aging system, or neglect annual maintenance, your equipment may not be working as effectively as it should be. If this is the case, poorly functioning HVAC equipment can cause mold, spores, and harmful chemicals to be spread, leading to lowered productivity and increased turnover2.
In many instances, HVAC filtration can reduce the risk of transmission indoors. That is assuming systems are in good working condition, high-efficiency filters are used, and air-exchanged settings are increased3. With a higher number of air changes per hour (a measure of how many times air enters a room from the HVAC each hour), contaminants can be removed faster4.

A breath of fresh air
Enercare is working with Pura Air to provide facilities with state-of-the-art air purification technology. Air purifiers provide clean, safe air for offices, warehouses, and other public places by targeting low-quality air at its source and collecting viral particles.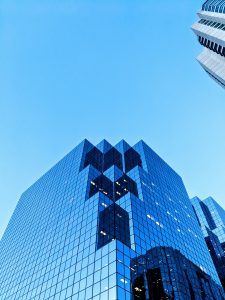 Pura Air's scientific approach to air purification delivers 99.99% clean air back into your space5. With this technology, UV-C chambers destroy germ DNA and bacteria while carbon filters combat volatile organic compounds. With the antimicrobial pre-filter and HEPA filter, warehouses are freed of airborne particles, including mold and bacteria.
Enercare's Validation, Inspection and Equipment Walk (VIEW) program makes it easy to understand your facility's mechanical systems. This technician-based survey is designed to assess the state-of-repair of your HVAC and hydronic equipment. An Enercare technician will survey and evaluate the operating condition of your HVAC and hydroponic equipment, detailing each unit on the site. Based on the survey, an easy-to-use report with engineer-reviewed recommendations is prepared, which includes a summary of the equipment status, needed repairs, and estimate for equipment upgrades.
Don't put critical projects on pause
With the Enercare AdvantageTM program, facility managers can take advantage of end-to-end service, from procurement to installation to service and repair. For $0 upfront6, you could get new state-of-the-art technology. Advantages of the program include annual maintenance to keep your equipment safe and efficient; regular and emergency service performed by fully licensed and insured technicians; and priority service through a 24/7/265 call centre.
Not sure how to get started? Visit enercare.ca/commercial or call 1-855-321-1508 to learn more.
1 https://www.hpac.com/covid-19/article/21142445/study-shows-iaq-is-top-concern-of-those-returning-to-work
2 https://warehouse-tech.com/2021/03/04/how-indoor-air-quality-leads-to-better-warehousing/
3 https://www.toronto.ca/wp-content/uploads/2020/10/8de9-COVID19-Transmission-Aerosols-Ventilation.pdf
4 https://www.contractingbusiness.com/service/article/20868246/use-the-air-changes-calculation-to-determine-room-cfm
5 https://puraairpurification.com/technology/
6 Certain exceptions apply. See rental agreement for details. ™/® Enercare and Enercare Advantage and the designs are trademarks of Enercare Inc., used under license.