A new pop-up store at Yorkdale mall is selling condos to consumers returning to bricks-and-mortar shopping and anyone keen on stopping by for a new home-buying experience.
CentreCourt launched an interactive sale centre for WestLine Condos for the month of October, marking the first time a real estate developer has created a sales centre at Toronto's Yorkdale.
Jason Lam, vice president, sales and marketing of CentreCourt, calls it an "out-of-the-box marketing strategy to inspire excitement to brokers and reach consumers."
"Yorkdale Mall is one of the major amenities within a five-minute drive or two subway stops away from the future WestLine Condos, at Allen Road and Sheppard West," he says.
"We're able to communicate the transit connectivity and highway access that WestLine will provide to its residents, while showcasing it's value proposition for home-owners and investors."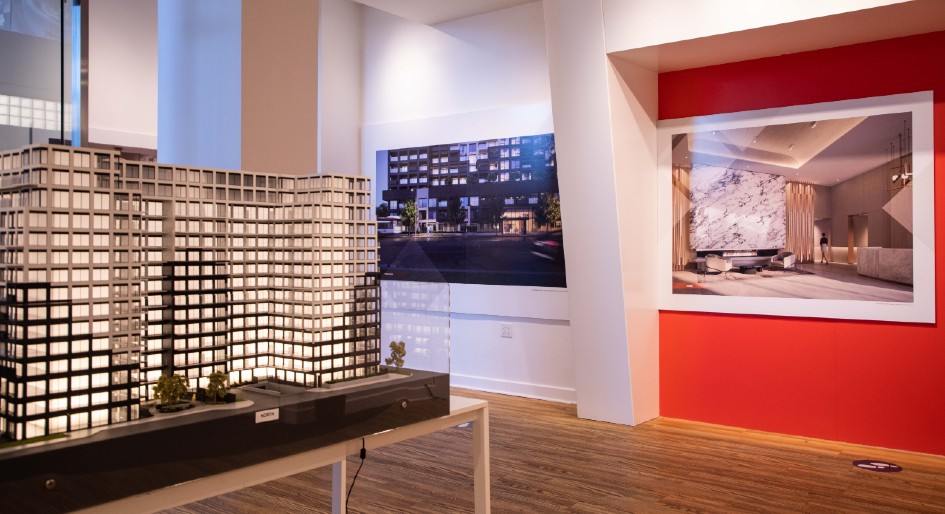 The 14-storey building will rise alongside the future 1000-acre Downsview redevelopment, said to be the largest masterplan in the Greater Toronto Area. Some features include 12,000-square feet of indoor and outdoor amenity space, a modern lounge and co-working space, a spacious outdoor garden and rooftop terrace, and a dedicated children's play area.
This is CentreCourt's fourth residential condo launch during the pandemic. The developer has been finding unique ways to market homes over the past year, including a drive-in condo launch in 2020 and PRIME on Wheels, a mobile sales centre, in April 2021.