Canada's affordable housing crisis is escalating. Currently, 40 per cent of renters across the country spend more than 30 per cent of their before-tax income on rent and utilities, putting them at risk of being homeless. Meanwhile, as 1.5 million Canadians struggle to find safe, affordable housing, population growth and the costs of home ownership continue to rise in key cities, causing a shortage of permanent and stable rental supply.
Market response to these pressures has been lacking, but innovation might help lessen the burden. One way this is materializing is through Canada Mortgage and Housing Corporation's (CMHC) new Affordable Rental Housing Innovation Fund, which is investing in unique ideas to help spark a rental housing revolution.
With a Budget 2016 investment of $200 million for new funding models and innovative building techniques, the Fund expects to create up to 4,000 affordable units over five years to fill the gap for low to moderate income-households, seniors, new immigrants and young professionals.
"Our hope is that the Innovation Fund will help harness and support revolutionary ideas from the best and brightest of Canada's business and housing industries," says Simon Lahoud, senior manager of the Innovation Fund. "With this funding, we can take a project from brainstorm to bricks and mortar to create sustainable housing solutions for thousands of Canadians."
Innovative Opportunities
Innovation may be a buzzword in many industries, but in Canada's housing sector, it represents critical solutions necessary to encourage construction of affordable rental housing, without the need of long-term government support. Innovation will help change the status quo, overcome barriers and create partnerships and new models to better serve the Canadian public.
Proposals could include models which were successful in other markets around the globe, as well as models which have achieved desired outcomes but have not had broad-based take-up.
This is a market full of innovators, and their great ideas will transform innovation into action, changing the landscape of affordable rental housing.
Affordable Housing Barriers
Besides higher rents and lower vacancy rates creating a shortage of housing, developers are investing in products, such as condominiums, because of the inherent risks and uncertainty found in the development of rental housing. Such risks include higher carrying costs and an inability to raise capital and equity through the pre-sale of units. Even when developers choose to invest in rental housing, they face challenges to include affordable units, particularly in large urban centres. Market pressures in these locations can force them to charge higher rents.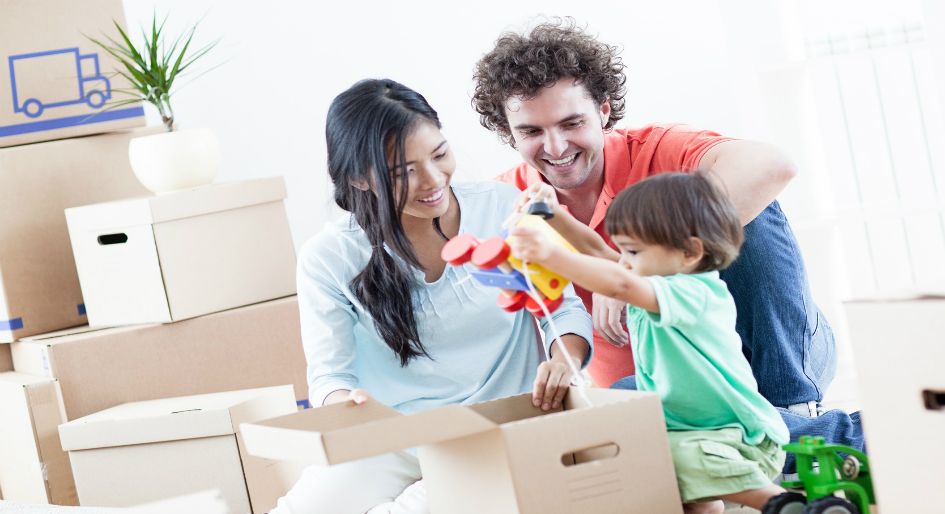 Innovative, but Viable
Ensuring a viable supply of affordable rental housing through innovative design and financing models is critical to achieving broader social policy objectives related to poverty reduction and to supporting the middle class, especially as home ownership is becoming increasingly less affordable for first-time buyers in certain markets.
The Fund supports this goal by offering housing providers with funding to mitigate the costs and risks of construction and operation of rental housing, as well as through the market-testing of new ideas which may be replicated in other communities.
Better housing outcomes can also be achieved if more innovative and collaborative approaches are pursued. There is a need to further encourage new partnerships, create a more attractive climate for private sector involvement and support the development of mixed-income rental models that have been found to be more economically viable over the long term. This ultimately contributes to stronger and healthier communities, which support better overall social outcomes for individuals and families.
Opportunities from Coast to Coast
The call for proposals opened on September 30, 2016. While online applications will be reviewed on an ongoing basis and funding announcements made every quarter, the Fund will not use predetermined regional allocations. Rather, CMHC will give consideration to the geographical distribution of successful proposals so that investments can help explore a diverse range of models from different regions of the country. This will help test projects in different market conditions and identify ideas that can be replicated in other jurisdictions.
Eligible applicants include municipalities, private sector developers and builders, and non-profit housing providers, including faith-based organizations. Revolutionize is a key word in this initiative, as a truly valuable application would meet the criteria of the Fund and stand out among other projects.
While project proposals can vary in terms of tenure type, building form and category of residents, criteria for each project include energy efficiency and accessibility features. Designs must also remain affordable for ten years without ongoing subsidies.
Proposals that meet the criteria will be referred to an i3 Committee for further review. Before projects are pitched directly to this team of representatives from the federal government and industry insiders with expertise in lending, academia, innovation and financing, they will have access to CMHC's Innovation Lab, an incubation hub offering technical resources and input for projects that aren't ready for funding.
Future Innovation
Best practices and lessons learned from unique models and approaches tested through the Fund will be identified and communicated broadly through tools, such as the Innovation Fund website, and may help inform future policy options within Canada's National Housing Strategy, as well as regional and local housing policies and programs.
Over the medium to long-term, the Fund is expected to improve the range of housing options available to Canadians, stimulate a market alternative to the use of ongoing federal subsidies for affordable housing, improve affordability for households in need, support households to move from social housing to market units and support more vibrant and socially inclusive communities.
Innovation Fund consultants are available to give you more information, guide you through the process and help take your idea from vision to reality. Contact a member of the Innovation Fund team at [email protected]
Canada Mortage and Housing Corporation (CMHC) is Canada's authority on housing. Backed by more than 70 years of experience, CMHC works with community organizations, the private sector, non-profit agencies and all levels of government to help create innovative solutions to today's housing challenges, anticipate tomorrow's needs, and improve the quality of life for all Canadians. CMHC contributes to the stability of Canada's housing market and financial system, and offers mortgage loan insurance for all types of housing, including homeownership and multi-unit residential properties.